Frequently Asked Questions

What does Sneakz taste like?
Our magical mix of organic milk, veggies and other ingredients deliciously disguise the veggie nutrition. The resulting flavors are creamy and yummy, and the consistency is similar to a milkshake – perfect for slurping down with a straw!

Do you have a non-dairy option?
Many families have asked us to make a non-dairy Sneakz drink. We've listened, and we have done it! We have created a milk-free Sneakz Powder version packed with Probiotics and Protein that can be added to smoothies, nut milks and even baked with!
To learn more about our non-dairy options, please click here.

Does Sneakz contain carrageenan?
Our drinks do not contain carrageenan. We're carrageenan-free! Read: The Carrageenan Controversy

Does Sneakz contain soy?
Our drinks do not contain any soy.

Does Sneakz contain gluten?
All Sneakz Products are Gluten-Free Certified! The ingredients we use in our milkshakes are naturally gluten-free.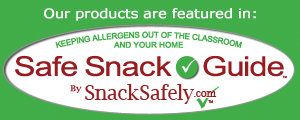 How can I be a Sneakz Ambassador?
We're on the hunt for people who love Sneakz and want to SPREAD and SHARE the word with their friends, family and community about how yummy sneaky veggie nutrition can be. Please send us an email at Bandit@sneakz.com to tell us why you'd be an awesome brand ambassador.

Where can I buy Sneakz?
We have a handy dandy store finder. Just type in your zip code, and voila, a list of the nearest stores will appear. Another option is to purchase online from our Online Store.
 
How can I get Sneakz prescribed as a nutritional supplement via Medicaid?
Click Here to download instructions.

Does Sneakz have to be refrigerated?
Sneakz is actually shelf-stable and does not require refrigeration. It can be enjoyed either chilled or at room temperature, and is perfect for lunch boxes. Thanks Tetra Pak® packaging.

Tell me more about Bandit the Fox!
Bandit the Fox lives on a vegetable farm surrounded by delicious patches of sweet potatoes, carrots, spinach, beets and cauliflower. He's a playful fox with endless energy, which he gets from nibbling on veggies. His favorite game is hide n' sneak the veggies to help kids eat healthier. Bandit the Fox wears a mask as disguise, and hasn't gotten caught yet! The Sneakz Story

What are the natural flavors you use in your products? 
Our natural flavor is created using a unique recipe of ingredients and has no known allergens. It is an all-natural blend to help with the bitter notes of 100% organic cocoa and vegetables. We are a Gluten-free certified, NON-GMO, USDA Organic milk beverage and we always are on the hunt to source the very best ingredients to bring to your table.

Does drinking Sneakz help with my daily vitamin intake?
Yes, especially because our nutrients come from whole foods rather than being synthetically produced. 
 
How much does it cost? 
Shop Sneakz - www.sneakz.com/shop

Are you expanding the reach so I can purchase product in a store nearby?
We are working hard on that! If there is a store that you would like us to be available, please CLICK HERE

How is Sneakz sweetened?
Our team here is continually focused on providing the lowest overall sugar content in our products. In addition to the sugar from natural organic milk, we have turned to sourcing our vegetables for natural sweetness and adding just enough of 100% organic raw sugar cane to create the delicious flavor of Sneakz. Our culture at Sneakz is staying active and very health conscious and we keep that attitude flowing when it comes to our products. We always strive to support healthy lifestyles and do our best to offer you the same. 

Coupons & getting it in more stores
Check your local flyers out- we have been known to do coupon events around the country to encourage everyone to live the Sneakz lifestyle.

Will I be able to get it on Amazon Subscribe and Save
We are working on becoming part of such a cool program- It sure makes life easier to click and save!
Do you plan on coming out with any other flavors?
We do! We are so excited to have two new flavors in development at the moment. If you would like to be part of Sneakz taste testing club, please send your info to Bandit@sneakz.com, on why you and/or your family would be awesome tasters for all of our upcoming products!